3 tags
1 tag
Anonymous asked: Oh, I would love to see you, Molly, doing the artwork of the second AC record. That would be beautiful! Or are you waiting for the third? :) P.
3 tags
2 tags
3 tags
1 tag
heystellaaaa asked: Do you have a link to the interview of the gif you just posted where anna says music is her whole life please? x
3 tags
3 tags
1 tag
Anonymous asked: i was listening to anna's interview on EVR and during it they asked her if her 2nd album would take 2 years to make, like the 1st and she said it wouldn't take that long. she said she has been working on her 2nd album since feb last year at the brit awards and now it's may so nearly a year and half already and still no announcement about anything to do with it at all! :( - sad fan
1 tag
Anonymous asked: Straight up choice: watching Anna Calvi play "The Devil" instrumental on a washboard and/or spoons, or watching Brian Eno fulfilling his role as Anna's "protector" by having to fight off a crowd of hormonally charged teenage girls?
2 tags
2 tags
Tour Dates 2013
Guess who is touring again:  http://cap.ucla.edu/calendar/event_detail.asp?id=368 Lucky Californians! I'll update this post with more tour dates as they are announced.
1 tag
Anonymous asked: Do you think Anna will appear in the music video for Heart of Nowhere?
1 tag
Anonymous asked: i love the song!
2 tags
3 tags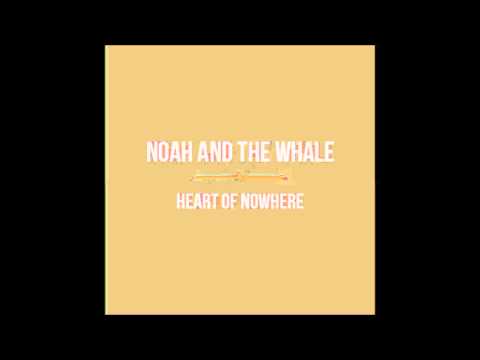 4 tags
News!
Anna Calvi featuring on Noah And The Whale's new album 'Heart of Nowhere': "…Again, fleeting mystery is there too. Never as more exemplified than with their collaboration with the spectral-like Anna Calvi. "Well I had this song that had a really dramatic middle eight, written from a female perspective," muses Charlie, "and she had come up to us at Glastonbury last year to say how...
3 tags
3 tags
1 tag
Anonymous asked: When/where were you lucky enough to see St Vincent live in New Zealand? I live here too (in Auckland), and I hope for my sanity it was before I started listening to her or I'll be furious at my past self. Sorry, I know this is an Anna Calvi blog but it seems we all love them both anyway!
1 tag
Anonymous asked: Annie or Anna?
1 tag
Anonymous asked: Don't you think David Byrne & St. Vincent feels like a really weak album?
1 tag
Anonymous asked: Would you like Anna to do a collaboration album à la David Byrne & St. Vincent one day? Who with?
1 tag
Anonymous asked: if you get the instrumental album, would you post it on youtube so all of her fans could listen to it? :-)
5 tags
5 tags
3 tags
3 tags
3 tags
2 tags
2 tags
1 tag
Anonymous asked: I must say I like AC´s new facebook cover photo :) P.
1 tag
Anonymous asked: I have been looking through some of your gifs again, and have just realised I have been sitting here in a mildly hysterical cross between sobbing, laughing, and flapping my arms about. Oh God.
2 tags
4 tags
2 tags
2 tags
2 tags
2 tags
3 tags
Rumble In The Jumble
The Vaccines, Bat For Lashes and Foals are among the musical acts who have donated items to an Oxfam charity jumble sale taking place in London later this month. Titled 'Rumble In The Jumble', the event will be hosted by The Music Circle and aims to raise money to support women in the DRC. The jumble sale will take place at Bethnal Green Working Men's Club on January 26, with...
1 tag
Anonymous asked: anna withdrawals :(
Happy Holidays <3 I hope everyone had a great Christmas and New Year. Thank you all for reading my blog last year. Here's to a wonderful 2013 (and yay new album!)
1 tag
annacalvi-and-cricket asked: The Rolling Stones recently performed Gimme Shelter with Florence Welch (dressed as Austin Powers) and Lay Gaga (wearing highly amusing platform heels). It seems there is nothing like the dirty old rock legend with a history of shagging/young pretty female singer with a booming voice combo. Who should Anna perform with? Nick Cave is an obvious one, Bowie or Scott Walker would be awesome, but for...
1 tag
Anonymous asked: I love watching AC´s older youtube videos. For example: ´Anna Calvi - "Jezebel" - Fibbers, York´. So amazing! And the way she´s looking into people´s eyes... Especially the part ´...lover such as you...´ I wasn´t there but I believe that person she was looking at (like this) must faint... :) P.
1 tag
Anonymous asked: Gender bender is wrong and silly, but it just rhymes with fender. I think it's that she can't be pigeon holed as a "female" artist because she sings about quite abstract things things and not her "milkshake" which is clearly too much for some people to take. Her music just stand on it own merits. Those merits being "awesome"
1 tag

2 tags
Anonymous asked: I am a new fan of Anna and this might have been discussed before but do you think all the comparisons to only female guitar playing artists is accurate or poorly researched journalism. And something about her constantly being called "gender bender" irritates me but perhaps I am overreacting.
3 tags
1 tag
Anonymous asked: Ok, so the band Anna Calvi stars Anna calvi and has an album called Anna Calvi. Do you reckon the hold up with the new album is that they can't think of something to call it? I reckon it will be called Anna Calvi 2
5 tags